With over 25 years' experience in the design and manufacture of industrial carbon rollers, Officine Meccaniche Bagnolesi designs any part fully meeting your technical requirements and applying various machining processes according to your needs.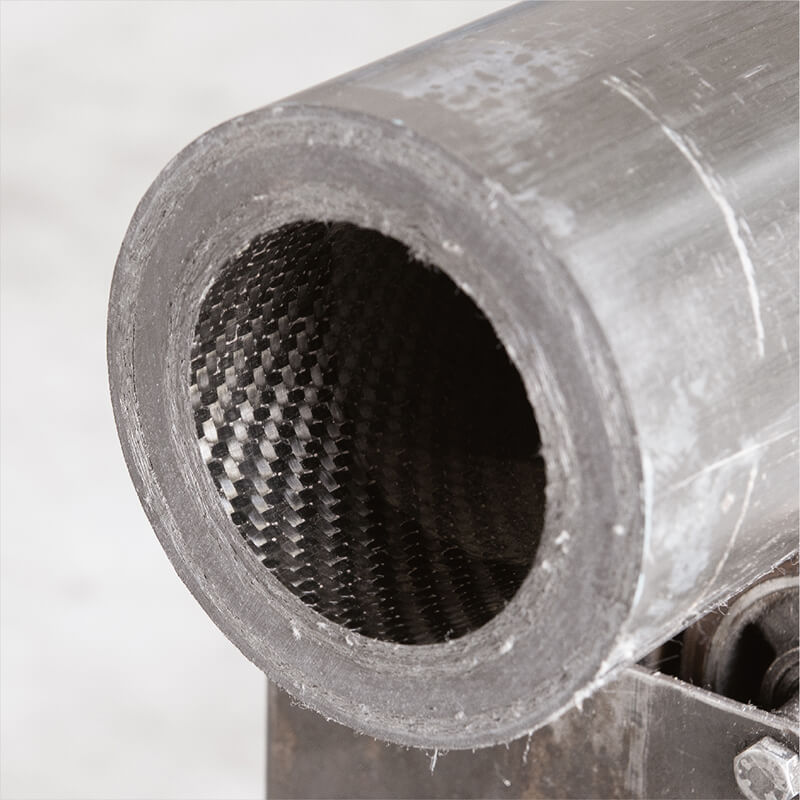 Rollers initially developed for the tissue sector, where very low levels of inertia obtained thanks to the low specific weight of carbon and high elastic modules are required to avoid bending phenomena at high rotation speeds. They feature unique characteristics, such as weight/mechanical strength ratio. Carbon rollers are also used in the nautical sector and in high-tech compartments, as well as being used to produce canisters and anilox spindles.
Length:: 7000 mm
Diameter: 450 mm
Surface treatments: chrome plating, nickel plating, copper plating, zinc plating, nitriding, anodizing, lapping
Coatings: rubber, polyurethane, plasma carbide-ceramic coatings
Carbon rollers can be made using three different methods:
– Pultrusion, a cost-effective technique that gives the roller minimal mechanical properties
– Wrapping, which consists of winding the roller into carbon sheets previously impregnated with resin
– Filament winding, which consists of continuous winding of carbon wires impregnated with resin around the roller.